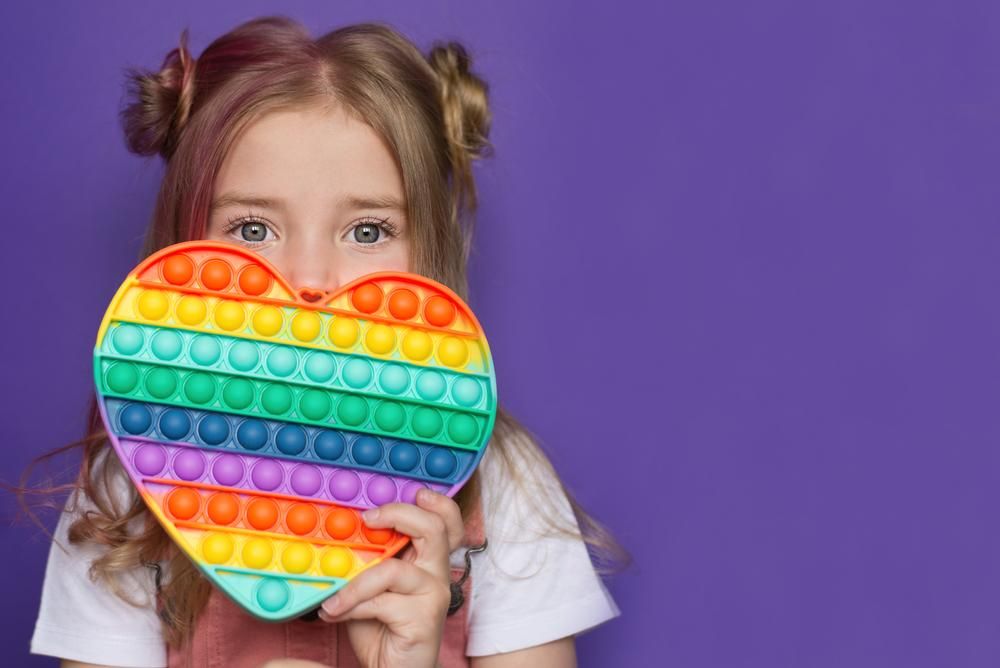 Sensory toys for babies are a great way to keep your little one occupied and happy without requiring much work. They give your baby something to focus on and interact with, which will help develop their motor skills and sense of touch and hearing.
What Are Sensory Toys?
Sensory toys for babies are a great way to help them learn about the world around them. They encourage tactile exploration, visual stimulation, and auditory experiences. Sensory toys come in various shapes, sizes, textures, and colors to help stimulate a baby's senses. They are a great way to help babies learn about cause and effect, explore their environment, and help build their cognitive skills.
Some of the most popular sensory toys for babies in 2023 include interactive plush toys, activity centers, and baby gyms. Interactive plush toys allow babies to cuddle and explore while they learn to manipulate the different textures and sounds. Activity centers provide a safe, stimulating environment for babies to explore, while baby gyms offer a fun way to move around and explore their physical environment. All of these sensory toys are great for helping babies learn and grow.
What Are the Advantages of Using Sensory Toys?
Stimulating Development
Sensory toys for babies help to stimulate the cognitive, physical, and emotional development of babies, providing stimulation and encouraging exploration.
Bonding
Sensory toys allow parents and babies to bond through play and exploration, helping to strengthen their relationships.
Fine Motor Skills
Sensory toys can help to strengthen fine motor skills by encouraging babies to move and manipulate the toys.
Calming
Many sensory toys have calming qualities, such as providing soft music, bright lights, and gentle vibrations that can help to soothe and relax babies.
The Most Beneficial Sensory Toys for Infants
The best sensory toys for babies will be engaging and stimulating but not overwhelming. They should have bright colors that attract your baby's attention but not so many colors that overwhelm them. The best sensory toys also make sounds that are pleasant to listen to (like nature sounds) but not so loud that they can irritate.
As a parent, you know that providing your baby with the best sensory toys is essential. The more opportunities your baby has to explore, the more likely they are to develop in general, and that's why we've put together this list of the 7 best sensory toys for babies in 2023.
Baby Blocks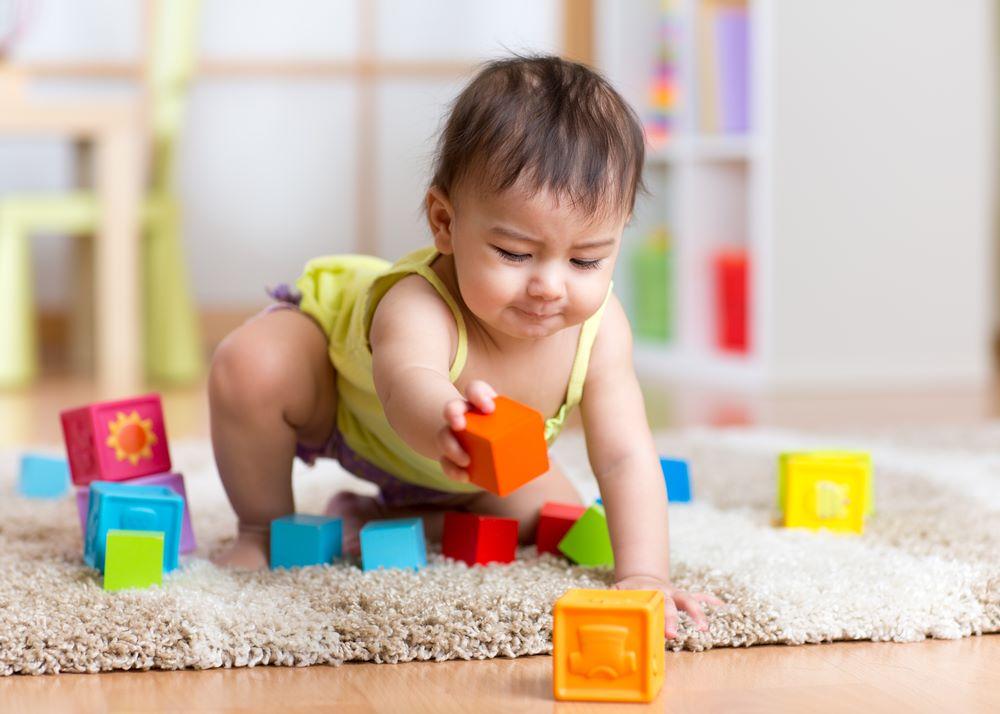 These blocks are great for your little ones because they can play with them on their own or with you. You can also use them to help teach colors, shapes, and sizes and help your child develop motor skills.
Bumpy Ball
This ball is one of the perfect sensory toys for babies. It helps to learn how to roll over because it helps them learn how to push themselves up into a sitting position while also providing sensory input through feeling the bumps.
Mirror & Sticker Book
Babies love looking at their reflections in the mirror, and this sticker book allows them to do so while also providing a fun way to explore textures with different stickers they can stick on their bodies (or yours!).
Busy Board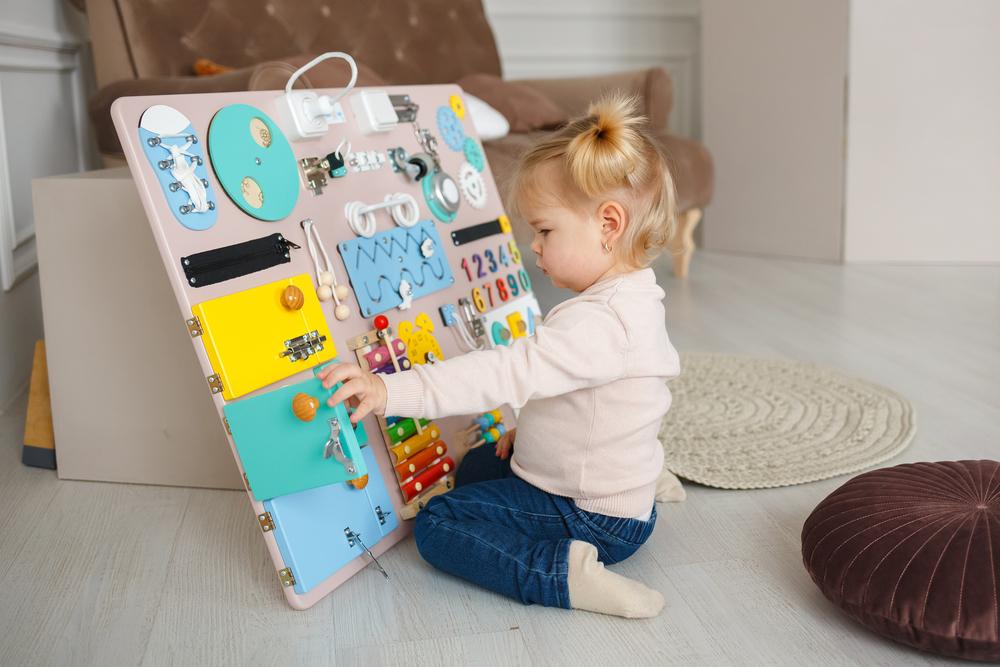 The Busy Board has many different activities for your baby to play with, including rattles and crinkly parts and simple ones.
Musical Rainbow Cube
The Musical Rainbow Cube is one of the great sensory toys for babies in 2023. This cube features lights, music, and textures all in one. It encourages babies to explore different shapes and colors while playing music. The Musical Rainbow Cube helps to develop hand-eye coordination, color recognition, and auditory stimulation.
Soft Ball Pit
The Soft Ball Pit is among the great sensory toys for babies in 2023. This ball pit features soft balls of different colors, textures, and sizes. Babies can explore the ball pit, throwing and catching the balls. The Soft Ball Pit provides babies with tactile and visual stimulation, as well as helps to develop fine motor skills.
Rattles and Teethers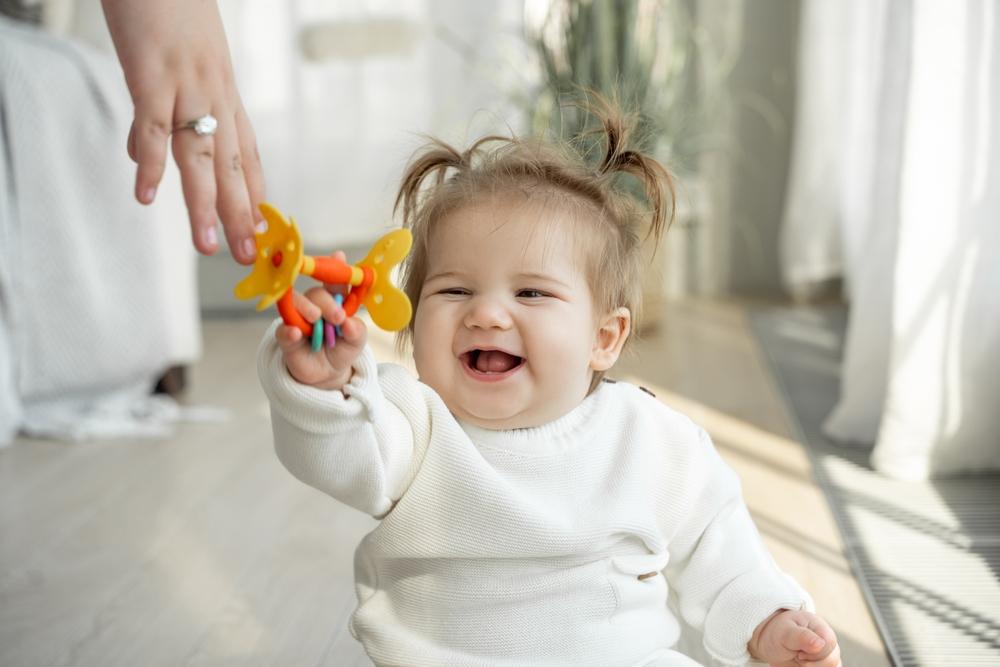 Rattles and Teethers are great sensory toys for babies in 2023. This toy features a variety of colors, shapes, and textures that babies can explore. It helps stimulate the senses and develop babies' coordination and motor skills.
Conclusion
Your baby will use these toys daily, so they will start perceiving the world differently. The next generation of children will be more empathic, social, intelligent, and excited about life than previous generations.
When you enroll your kids in one of DeeCyDa's programs, such as Infant Care, Caterpillar Program, and Butterfly Program, we guarantee you get the highest quality childcare with no child left behind due to lack of stimulation. We make learning for kids fun and exciting through our top learning methods, including sensory toys and multisensory arts & crafts. Contact us today to raise more intelligent and empathic generations together.
Reference:
https://www.verywellfamily.com/best-infant-toys-4165642
https://www.thebump.com/a/sensory-toys-for-babies-and-toddlers