Choosing quality daycare may be challenging, and getting a dependable and safe center can be much more so. It might be difficult for a parent to send their child to a new child care. Learn as much as possible about child care to choose the most excellent one program in Irvine at a price you can afford.
By answering these questions, parents may learn more about the daycare service and decide whether or not to enroll their children. There are hundreds of questions for daycare that parents might ask about the best daycare teacher, but we've compiled a list of the top 10 questions to ask a childcare provider in Irvine and explained why the answers are crucial.
1) Can You Describe an Average Day?
Daycares use a wide range of approaches; some are pretty disciplined, while others allow children to play freely throughout the day save for meal times. Whether you want a more hands-off approach or one more involved, as a parent, you will want to know what your child is up to throughout each waking hour.
2) In What Ways Have Employees Been Screened?
Find out if the provider's employees have been appropriately credentialed and checked out by inquiring about it. Each employee has been thoroughly vetted for criminal past and has undergone the necessary training to satisfy state requirements for delivering great preschool care. You can rest easy knowing your kid is in good hands.
3) Is There a Unique Way to Communicate with Parents?
Finding out whether childcare uses text messages for communication. Contacting parents (through phone or electronic means) when necessary is essential. Checking in during the day may give you peace of mind, and a quick and easy way to get in touch is necessary in case something as seemingly minor as a cough suddenly becomes dangerous.
4) Do You Have a Plan When the Kids Get Sick?
Finding a daycare that offers "sick care" for only moderately ill kids can be a lifesaver for working parents. Many places, including schools, will not let a kid with a respiratory infection in. After the antibiotics have taken effect, it may be sufficient to give the youngster time to rest and sleep in a quiet environment away from other children.
5) Is There a Fee for My Child's Absence?
Do you still have to pay for child care if your kid misses' school for three days because of a sickness or if you take a weeklong trip? The answer is "yes" in a lot of situations. After all, the fixed expenses associated with operating a facility or employing a caretaker remain. Some centers provide time off if a kid is sick for a lengthy period, while others give families specific days that may be applied to absences like these. This information must be communicated to parents in writing.
6) Can You Offer Food and Snacks Calendars?
One of the other most important questions to ask daycare providers is about the meal plan. Some child care, such as DeeCyDa, have their specific breakfast, lunch, and snack calendars, but some others cannot prepare special diets for children but can take particular preferences or avoidances into account.
CTA: See Deedee's Food Calendars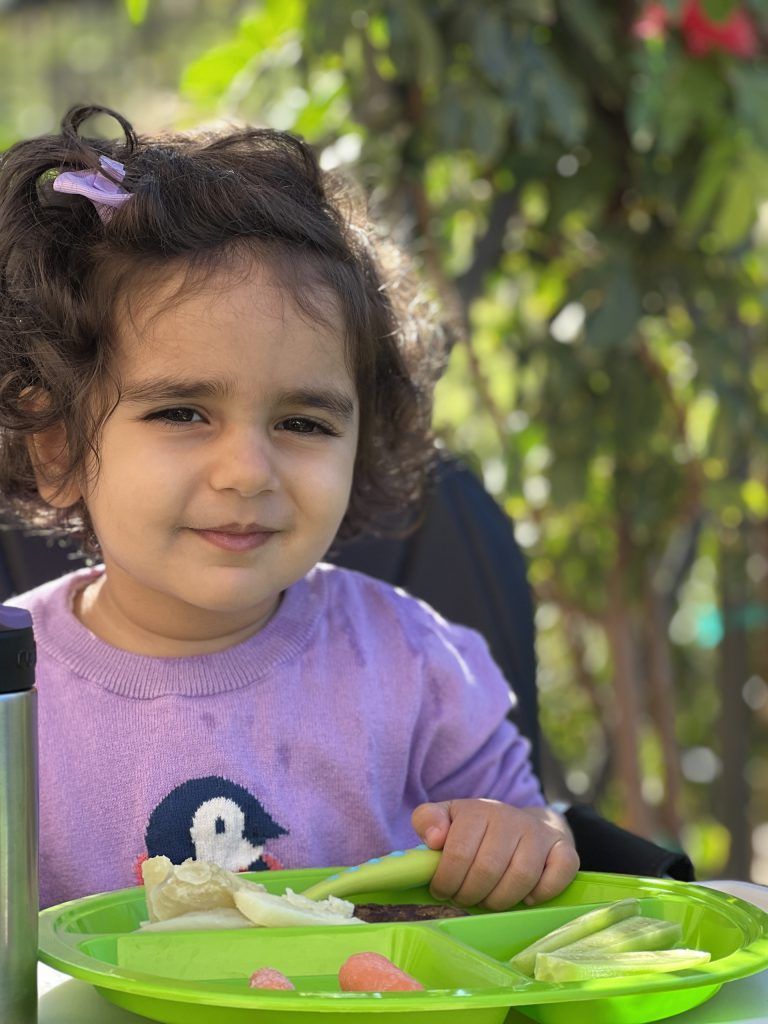 7) How Can You Ensure the Safety of Your Patrons?
Parents should take a comprehensive look at the facility to gauge their satisfaction with its hygiene and security measures. How many employees per supervisor are there? Is there a security screening and check-out procedure, and is it strictly followed? Is there adequate lighting, air circulation, and a pleasant temperature range? Do you regularly clean the toys in your home? Can I check on live footage? Is there anything wrong with the setup of the playground equipment?
8) Do Kids Hang Out in Different Age Groups?
Daycare is often used from infancy. However, the requirements of a 5-month-old baby are vastly different from those of a 4-year-old child. When looking for a childcare provider, it's essential to consider whether or not the facility caters to children of varying ages and, if so, whether or not there is a mechanism in place to ensure that no child is neglected because of their age.
9) Could You Describe Your General Approach to Child Care?
Is there an emphasis on caring, or does this daycare provide educational activities? How do clinicians get their education, and how do they decide what is "suitable for the children" for patients? How often are parents updated about their children's fun activities? Can kids choose and select what they're interested in, or do they all do everything? Does the service provider give paid subscription channel access? Do you have a daily routine that everyone follows?
10) Has the Building Been Made Child-Safe?
Infants and toddlers learning to move independently are notorious for being drawn to potential harm like moths to a flame. Keeping an eye on the young and the irresponsible is essential, but if you want to make sure no one sticks a finger in a socket, you'll need to babyproof the place.
Conclusion
You may maximize the benefits of your childcare tour by asking the above-listed questions for daycare. Because you and your kids are unique, so are your priorities as a parent that you need to find the best daycare teacher. Think about the perfect solutions to such questions preceding your visit. Is there anything specific you're hoping to hear? If the answers to these questions about a potential daycare are less than satisfactory, that center is most likely unsuitable for your family.
References
https://www.wonderschool.com/p/parent-resources/10-questions-to-ask-before-choosing-a-childcare-program-in-newport-news/
https://www.purewow.com/family/questions-to-ask-daycare
https://www.verywellfamily.com/questions-prospective-child-care-provider-616936
https://www.babylist.com/hello-baby/20-questions-for-your-daycare-tour