Is it tiring to hear your kids say, "I'm hungry!" when they walk through the door after school? It can be challenging to develop quick and nutritious snack ideas that will satisfy their hunger and give them the energy they need. But worry not because we've got you covered! In this article, we'll share with you ten quick after school snack ideas for kids that are delicious and simple to prepare. So, let's dive right in!
1: Crunchy Veggie Sticks with Dip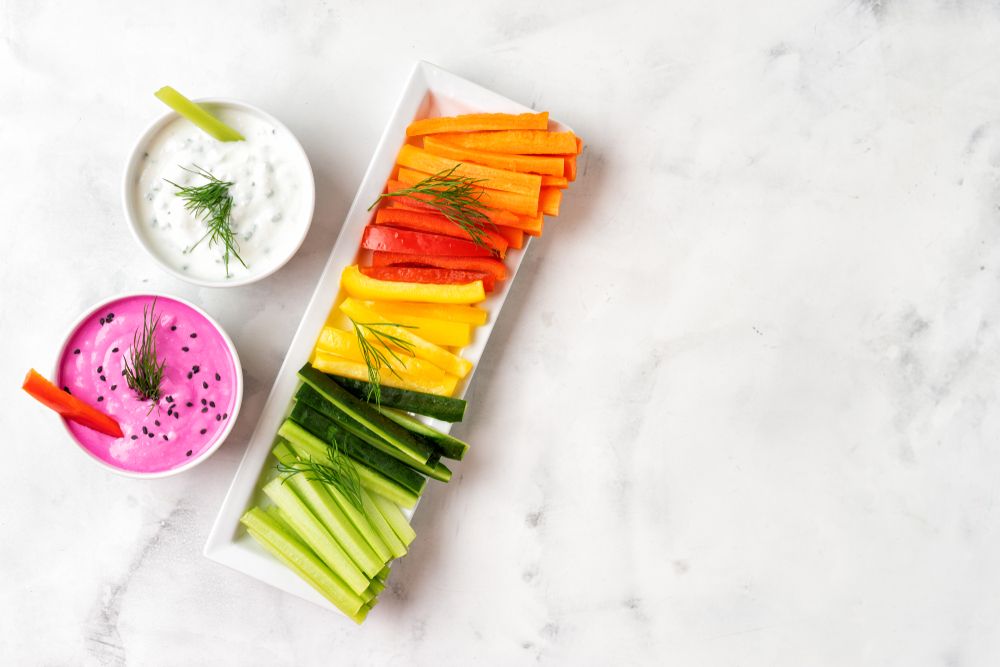 Kids love anything crunchy, and what better way to give them their daily dose of veggies than crunchy veggie sticks? Slice some carrots, cucumbers, and bell peppers into sticks and serve them with a tasty dip like hummus or ranch dressing. It's a healthy, satisfying snack that will keep your kids munching away happily.
2: Fruit Kabobs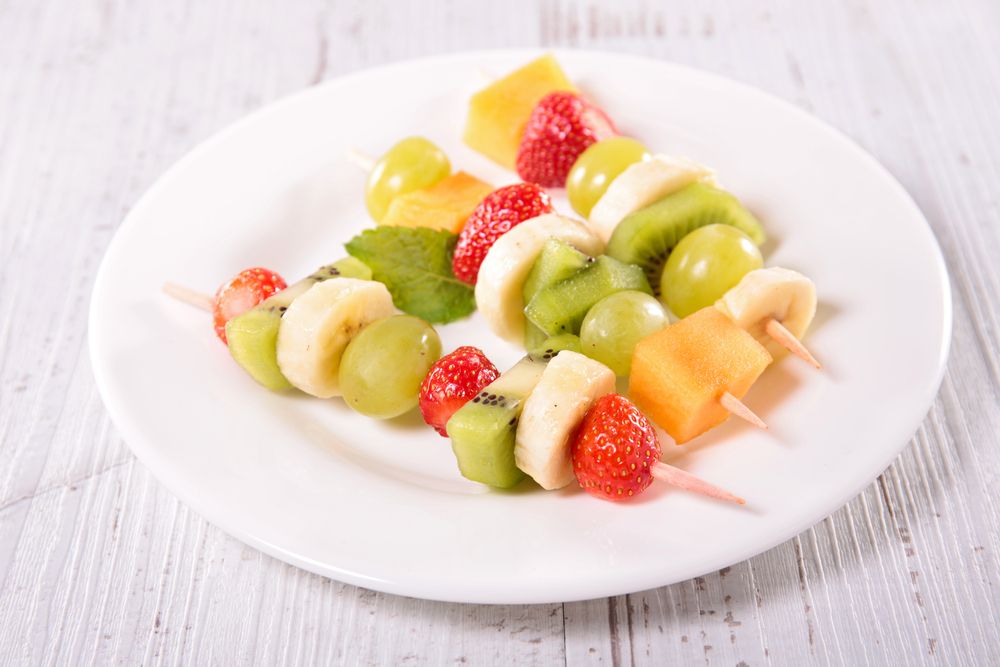 Make snack time more fun and colorful with fruit kabobs. Simply thread pieces of your child's favorite fruits, such as grapes, strawberries, pineapple chunks, and melon balls, onto skewers. Not only are fruit kabobs visually appealing, but they also provide a refreshing and natural sweetness that kids adore.
3: Mini Pizzas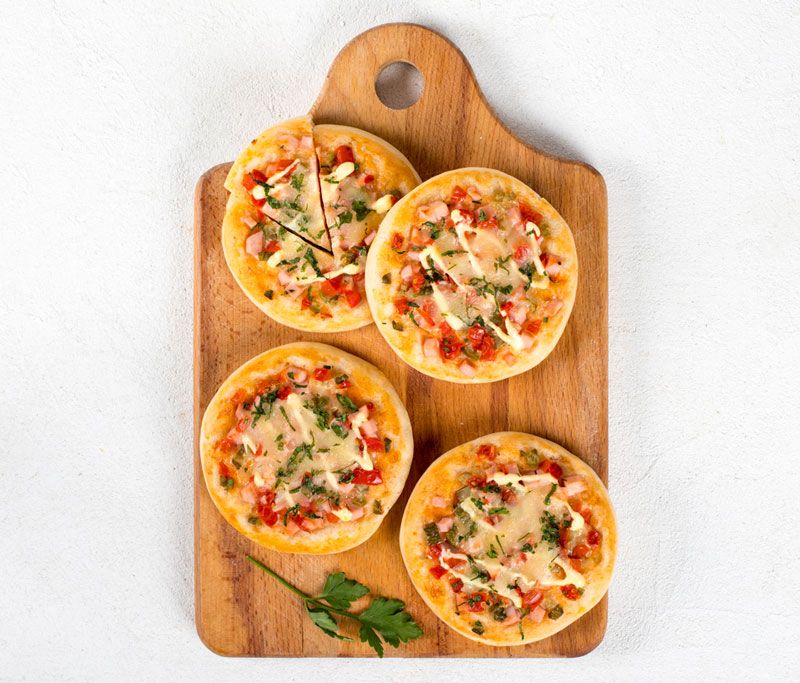 Who doesn't love pizza? Instead of ordering takeout, why not make your mini pizzas at home? Use whole wheat English muffins or pita bread as the base, spread some tomato sauce, and let your kids sprinkle their favorite toppings like cheese, diced vegetables, and lean meats. Why not pop them in the oven for a quick and easy fix? You'll quickly have a delicious snack ready.
4: Ants on a Log
Ants on a Log is a classic snack that generations have loved. It's super easy to make and needs only three ingredients: celery stalks, peanut butter, and raisins. Spread peanut butter along the center of the celery stalks and place raisins on top. The creamy peanut butter and sweet raisins make this snack an instant hit with your little ones.
5: Yogurt Parfait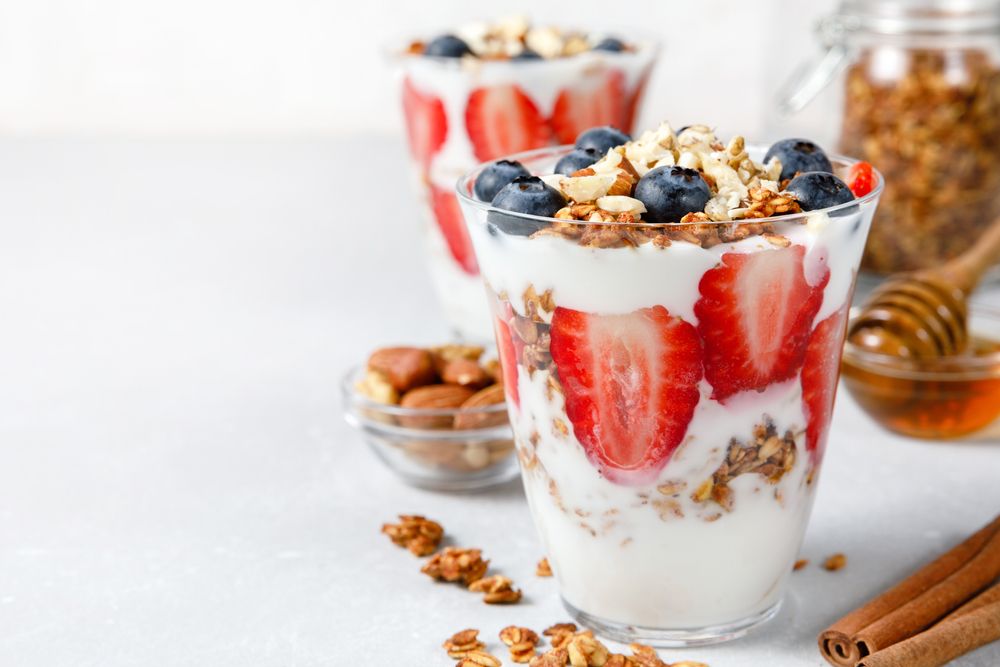 Yogurt parfaits are not only tasty but also packed with nutrients. Layer Greek yogurt, fresh fruits, and granola in a clear glass or jar to make a visually appealing snack. The creamy yogurt, juicy fruits, and crunchy granola blend flavors and textures your kids will love.
6: Cheese and Crackers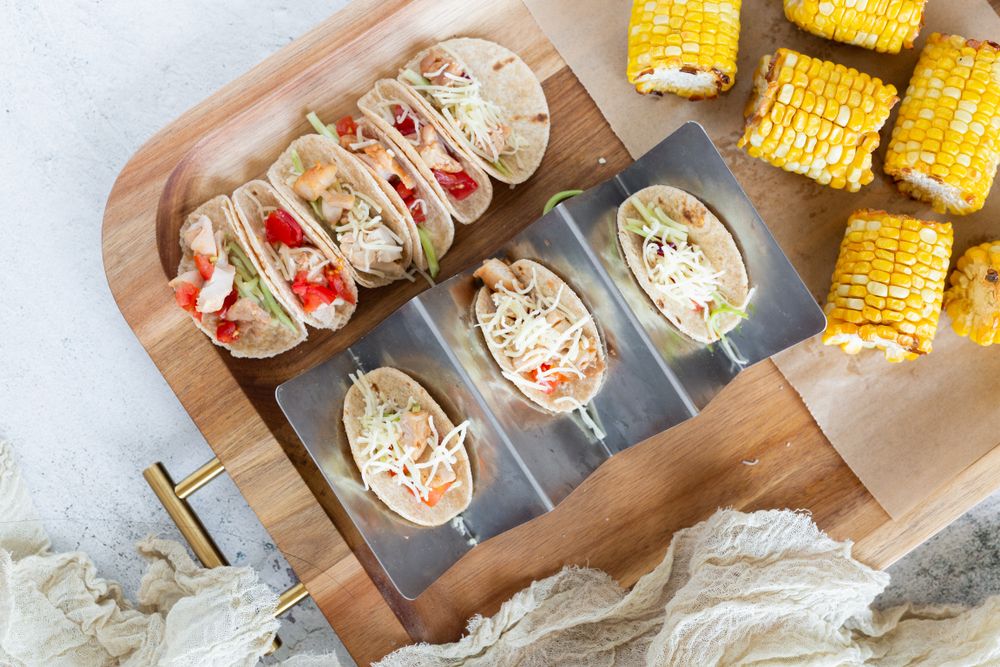 If you're looking for a quick snack, cheese, and crackers are always a great option that won't disappoint. Choose a variety of cheese slices or cubes and pair them with whole wheat crackers. It's a simple yet delicious snack that balances protein and carbohydrates to keep your kids fueled until dinner.
7: Trail Mix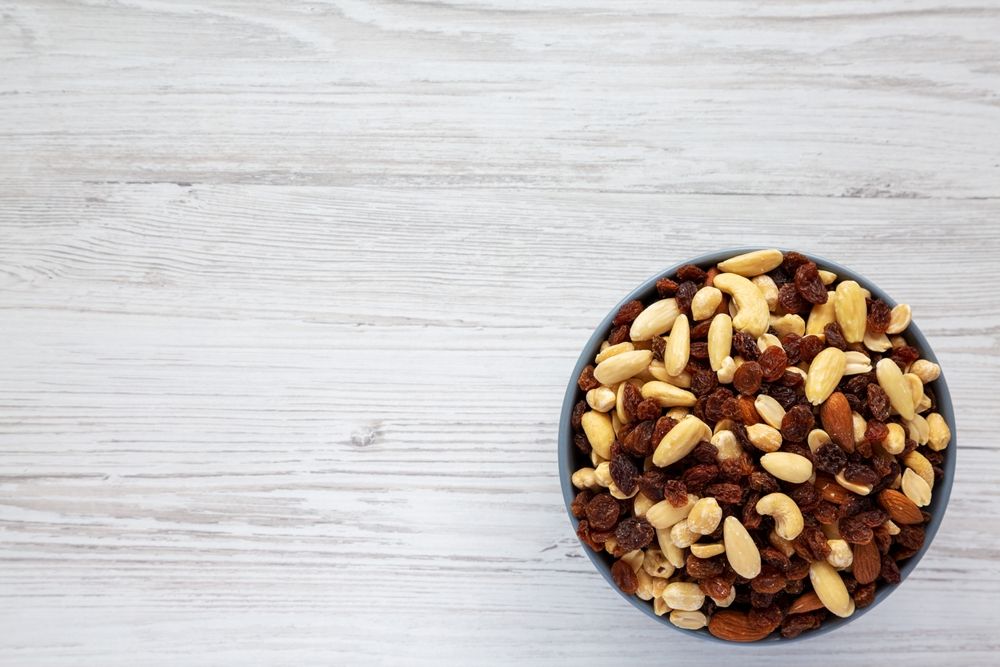 Trail mix is a versatile snack that can be customized to suit your child's taste preferences. Combine a mix of nuts, dried fruits, pretzels, and a pinch of chocolate chips for a delicious and nutritious snack. You can prepare a big batch and portion it into individual snack bags for grab-and-go convenience.
8: Mini Quesadillas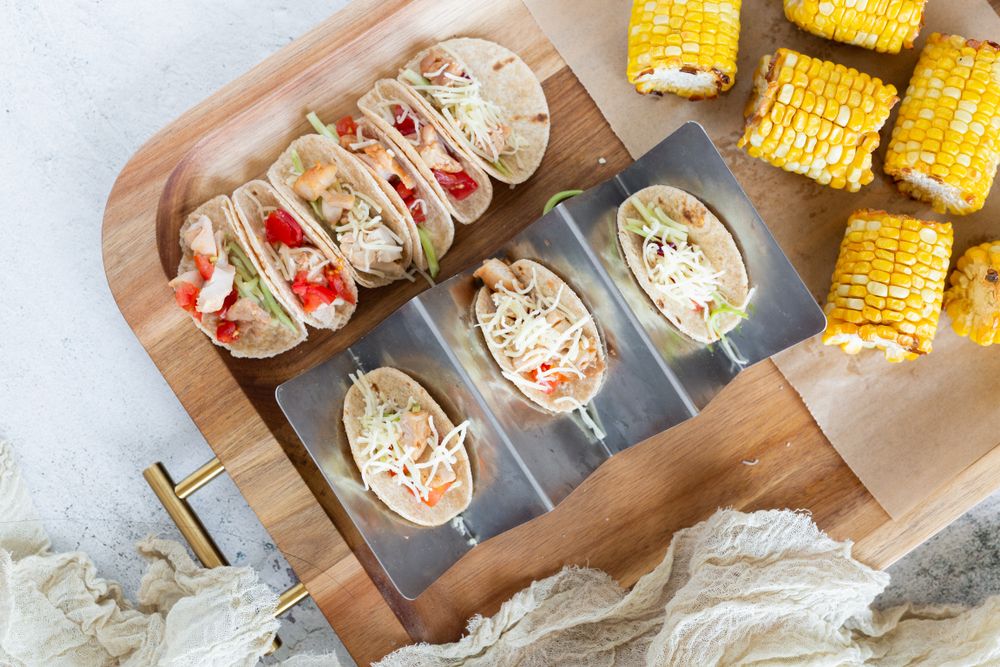 If your kids love cheesy goodness, they will adore mini quesadillas. Place a tortilla on a skillet, sprinkle some shredded cheese, and fold it in half. Cook till the cheese melts and the tortilla becomes crispy. Cut it into smaller triangles and serve with salsa or guacamole for dipping.
9: Smoothie Popsicles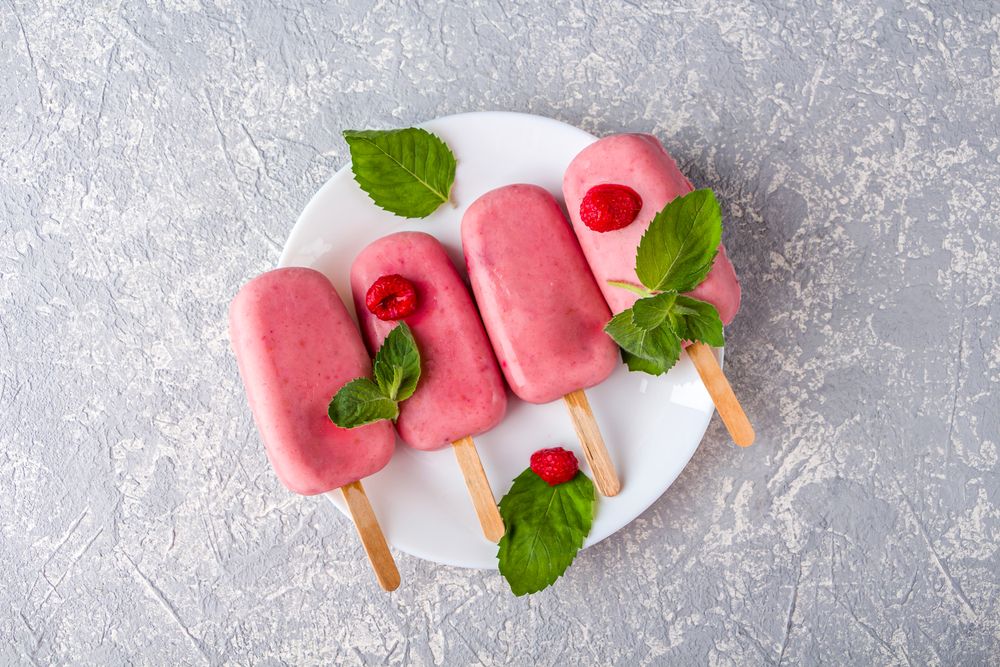 On a hot day, treat your kids to refreshing smoothie popsicles. Blend their favorite fruits, a splash of juice or yogurt, and a sweetener like honey or maple syrup. Place the mixture in popsicle molds, insert sticks, and freeze until solid. These homemade popsicles are delicious and a healthier alternative to store-bought ones.
10: Energy Balls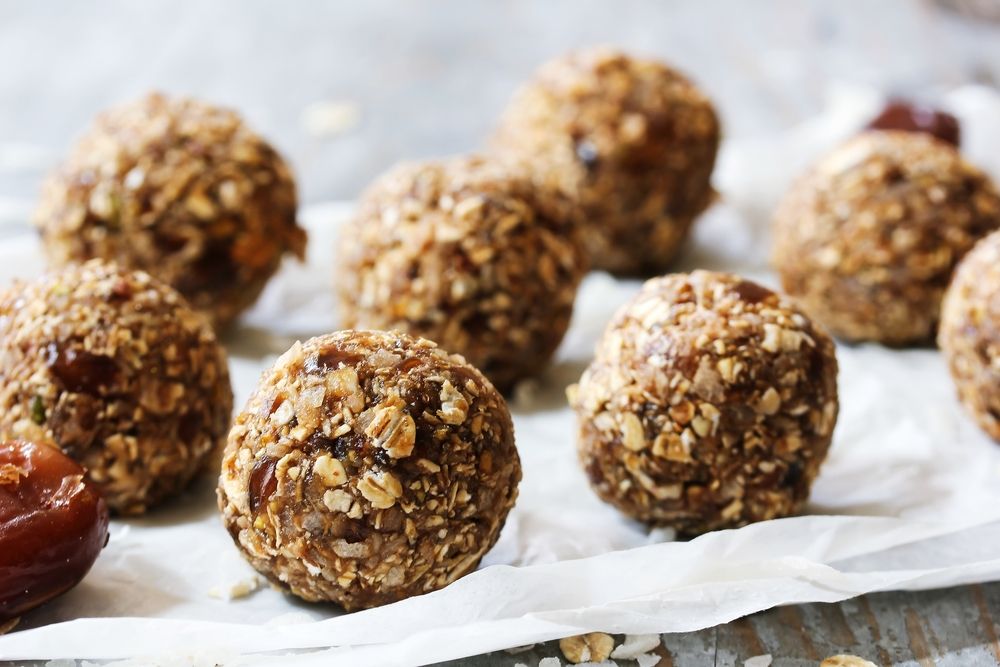 Whip up some energy balls when your kids need an extra energy boost. These bite-sized snacks include oats, nut butter, honey, and add-ins like chocolate chips or dried fruits. Mix the ingredients, roll them into small balls, and refrigerate for an hour. You can serve energy balls to your child before extracurricular activities as a quick pick-me-up.
Conclusion
Kids need a nutritious snack after a long day at school to keep them energized until dinnertime. These ten quick and easy after school snack ideas for kids are delicious and simple to prepare. From crunchy veggie sticks with dip to homemade smoothie popsicles, there's something to satisfy every craving. So, the next time your kids come home hungry, surprise them with one of these tasty snacks and watch their faces light up with joy!
If you're searching for a childcare and learning center that values your child's health and nutrition, DeeCyDa is the perfect choice. With our focus on providing healthy after school snack ideas, you can experience a sense of calm and assurance, knowing that your child's well-being is our top priority. Enroll your child at DeeCyDa and allow them to explore new flavors, develop healthy eating habits, and thrive in a nurturing environment. Contact us today to learn more about our programs and our nutritious meals. 
Frequently Asked Questions