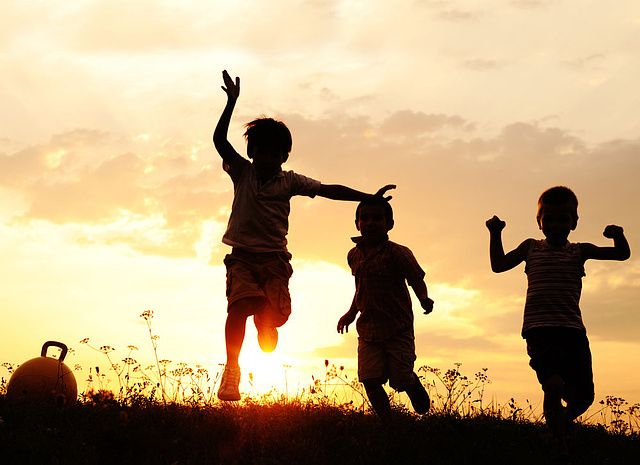 Summer is an amazing time for kids to participate in outdoor activities and make the most of the warm weather. Children must stay active and enjoy the outdoors while developing physical, social, and cognitive skills. This article will explore a range of exciting and engaging outdoor activities for kids that will keep your kids entertained throughout the summer season. So, let's dive in and discover the endless possibilities for fun and adventure!
1. Hiking and Nature Walks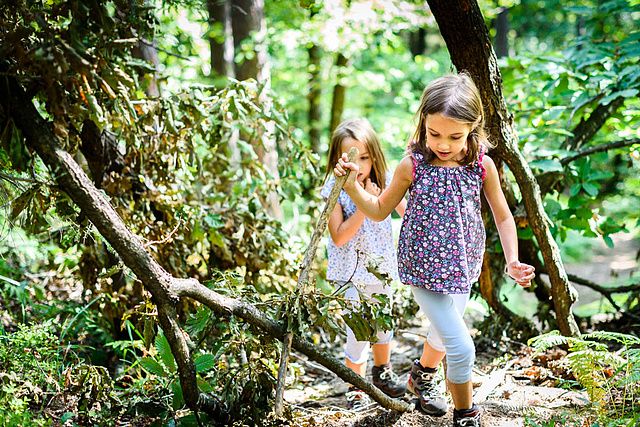 Exploring nature through hiking and nature walks is a great way to teach your kids the wonders of the great outdoors. Find local trails or parks with scenic routes, and embark on family adventures surrounded by nature's beauty. Encourage your children to observe the flora and fauna, identify different species of plants and animals, and learn about the environment. Hiking not only promotes physical fitness but also provides an opportunity for kids to appreciate the natural world around them.
2. Gardening and Planting
Teaching kids about gardening and planting instills a sense of responsibility. It allows them to witness the magic of nature firsthand. Set up a small garden patch or give each child a pot to plant flowers, vegetables, or herbs. Show the kids how to prepare the soil, sow seeds, and nurture their plants as they grow. This hands-on experience will teach them about the importance of patience, caring for living things, and the joy of watching their efforts bloom into beautiful plants.
3. Water Fun and Splash Activities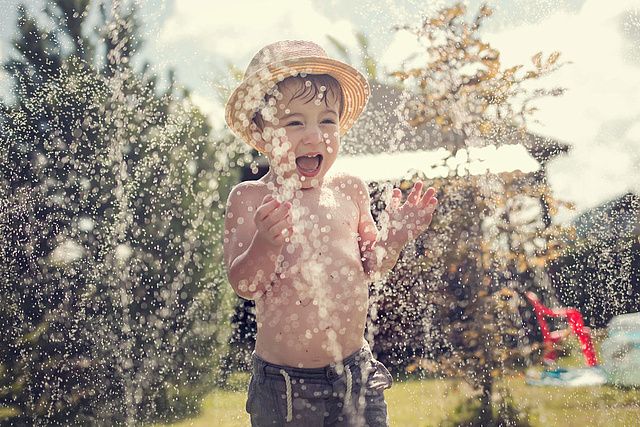 When the summer heat kicks in, water-based activities become a refreshing way to cool down while having a blast. Set up a sprinkler in the backyard, create a mini water park with inflatable pools and slides, or organize water balloon fights. These activities promote physical activity and coordination and provide endless hours of entertainment. Ensure proper supervision and safety measures are in place, and let your kids splash away their summer days with squeals of joy.
4. Sports and Games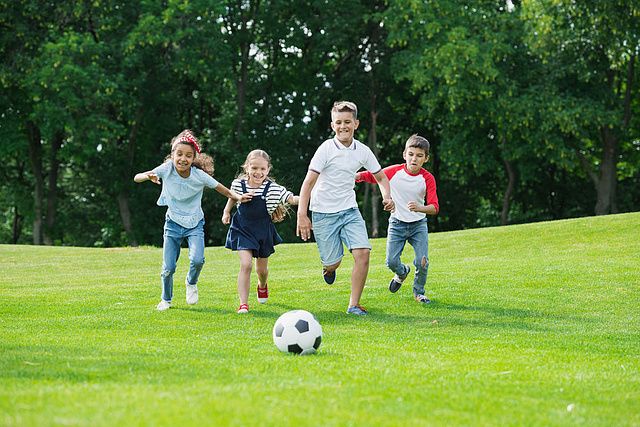 Engaging in sports and games is an excellent way to keep kids active, build teamwork skills, and develop a competitive spirit. Organize a friendly soccer, basketball, or volleyball game in the park or your backyard. Encourage fair play, teach them basic rules, and let them enjoy the thrill of friendly competition. Additionally, traditional games such as tag, hide-and-seek, or hopscotch are great options requiring minimal equipment and providing creative play opportunities.
5. Arts and Crafts Outdoors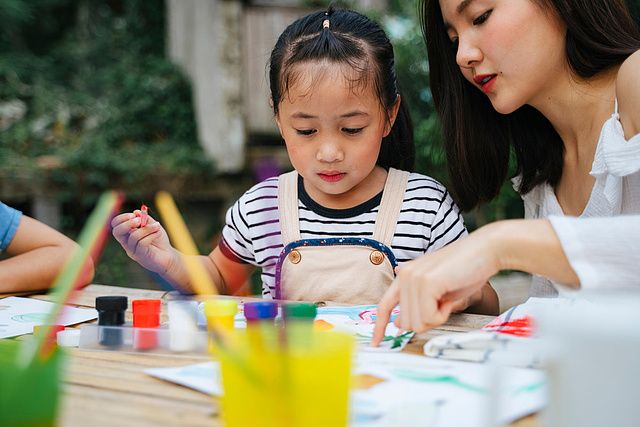 Take arts and crafts beyond the confines of indoor spaces and set up an outdoor studio for your kids to unleash their creativity. Provide them with various art supplies like colored pencils, paints, and sketchbooks. Encourage them to draw or paint the beautiful scenery around them or create nature-inspired crafts using leaves, twigs, and flowers. This combination of artistic expression and the outdoors provides a unique sensory experience for kids while nurturing their imagination and artistic skills.
6. Nature Scavenger Hunts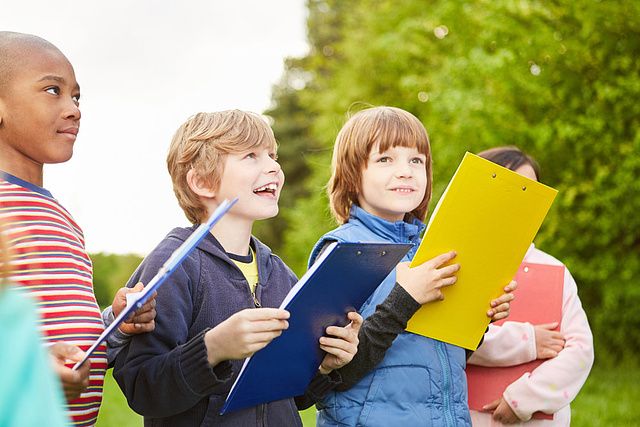 Nature scavenger hunts are an exciting way to engage kids in exploration and discovery while connecting with the natural world. Make a list of items for them to find, such as specific leaves, rocks, or animal tracks. Equip them with magnifying glasses, binoculars, and journals to document their findings. This activity encourages observation and problem-solving and enhances their knowledge of the environment. You can also incorporate educational elements by including questions or fun facts about the items on the scavenger hunt list.
7. Camping Adventures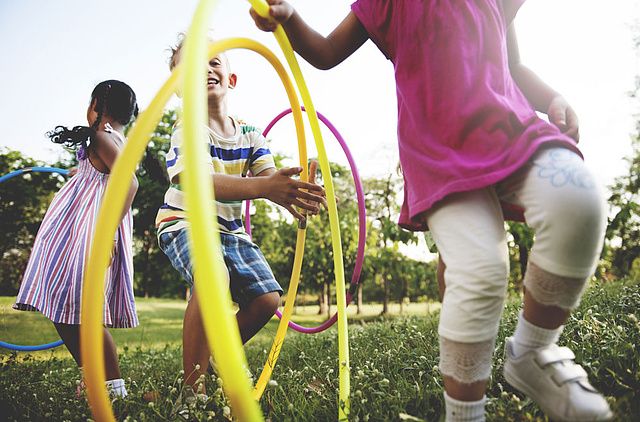 Plan a camping adventure with your family to experience the wonders of the great outdoors up close. Set up a tent in a nearby campground or even in your backyard. Camping provides a unique opportunity for kids to disconnect from technology and immerse themselves in nature. Teach them essential outdoor skills like setting up a campfire, cooking meals, and navigating trails. Explore the surroundings during the day, go on nature hikes, and stargaze at night. Camping promotes a sense of adventure and self-sufficiency and an appreciation for nature's beauty and serenity.
8. Bike Riding and Rollerblading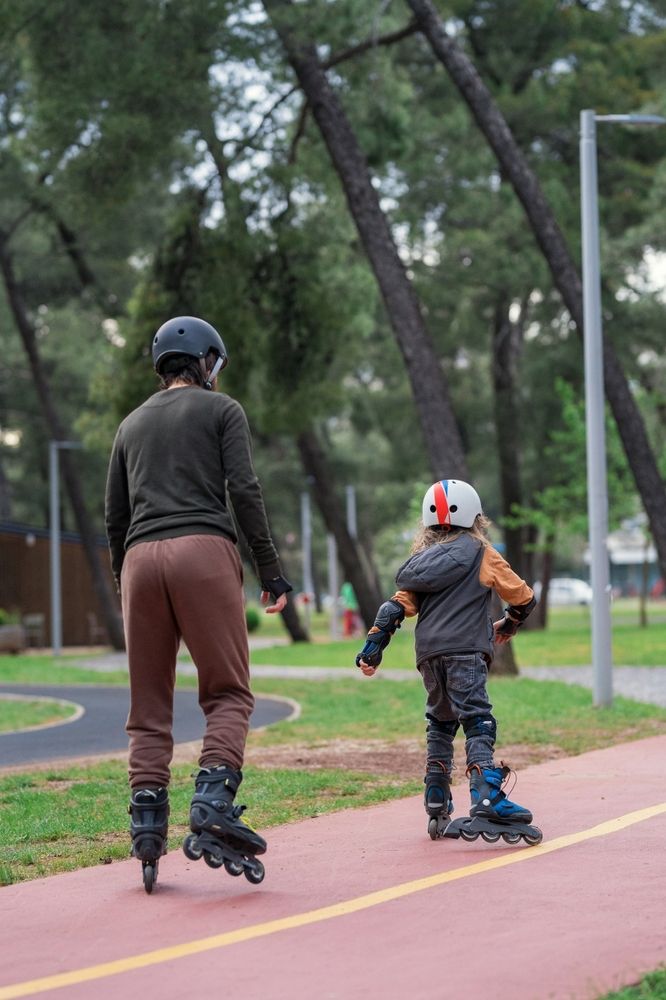 Bike riding and rollerblading are classic outdoor activities that never go out of style. Encourage your kids to hop on their bikes, strap their rollerblades, and explore the neighborhood or local parks. Not only do these activities provide an excellent cardiovascular workout, but they also improve balance, coordination, and motor skills. Ensure they wear safety gear, including helmets, knee, and elbow pads, for a safe and enjoyable experience.
9. Picnics and Outdoor Dining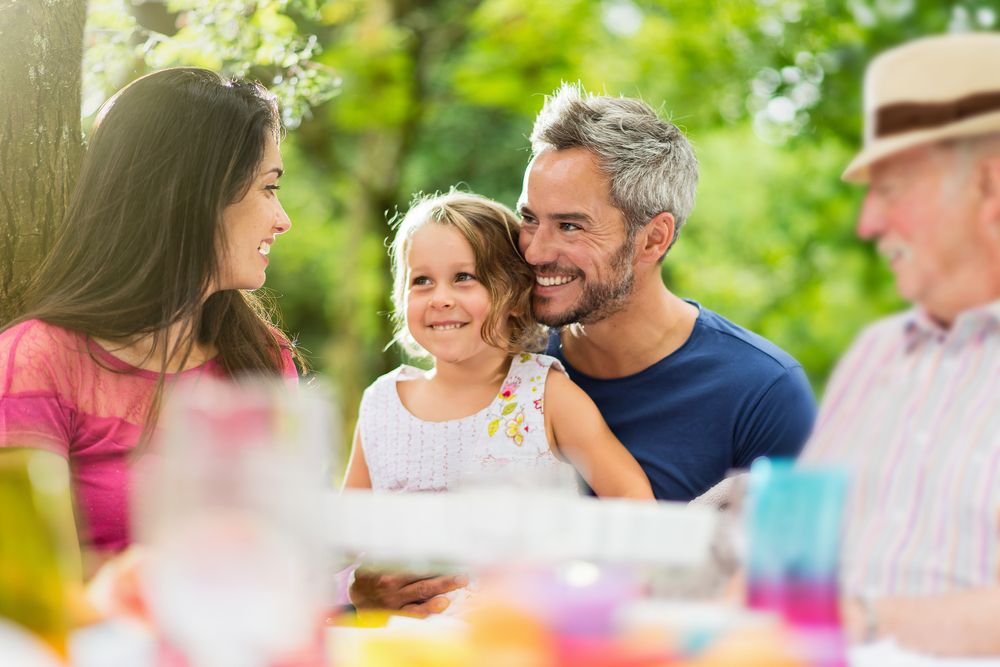 Organize picnics and outdoor dining experiences to enjoy delicious meals amidst nature's backdrop. Pack a basket of nutritious snacks, sandwiches, and fruits. Find a scenic spot in a park or near a lake, spread out a blanket, and indulge in a delightful picnic. Outdoor dining not only allows your kids to appreciate the beauty of nature but also encourages them to develop healthy eating habits and enjoy meals in a relaxed and enjoyable environment.
10. Science Experiments in Nature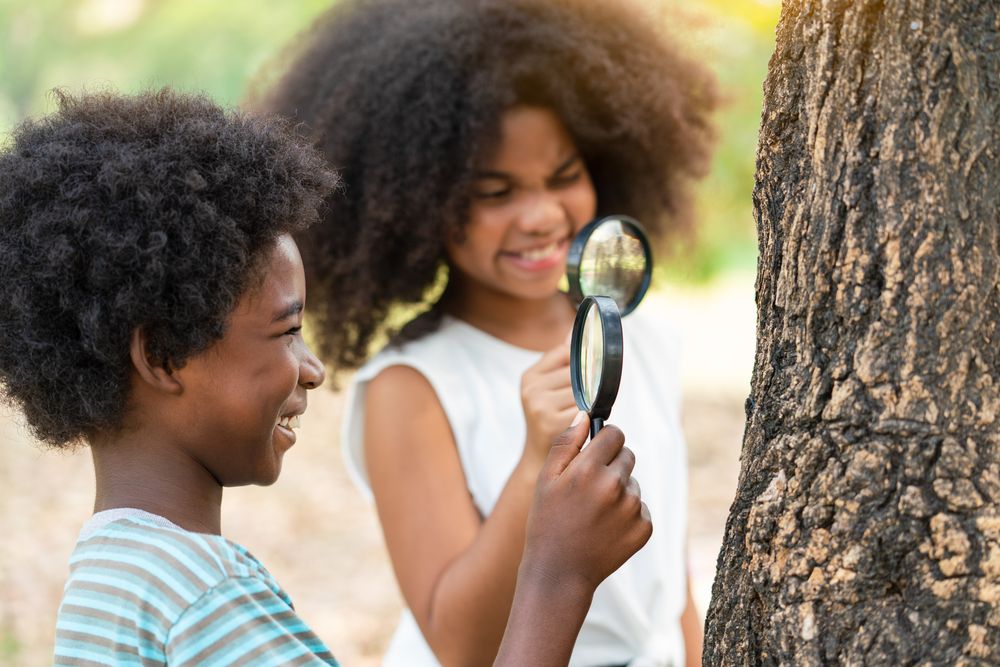 Combine education and outdoor fun by conducting science experiments in nature. Choose experiments that can be done outdoors, such as observing the behavior of ants, examining rocks and minerals, or identifying different types of clouds. Encourage your kids to ask questions, make hypotheses, and record their findings. This hands-on approach to science sparks curiosity and promotes a deeper understanding of the natural world.
Conclusion
In conclusion, engaging kids in outdoor activities during the summer is crucial for their physical and mental well-being. By participating in activities like hiking, gardening, water fun, sports, arts and crafts, nature scavenger hunts, camping, bike riding, picnics, and science experiments, children can develop various skills while enjoying the beauty of the outdoors. These activities promote physical fitness, boost creativity, enhance cognitive abilities, and encourage a deeper connection with nature.
Are you looking for an exceptional afterschool program that offers a wide range of engaging outdoor activities for kids? Look no further than DeeCyDa Childcare and Learning Center's Advanced Butterfly Program!
Our Advanced Butterfly Program is designed to provide children with a nurturing and stimulating environment where they can continue their learning journey beyond school hours. With a focus on holistic development, we offer a comprehensive curriculum that combines academic support, enriching experiences, and plenty of exciting outdoor activities.
At DeeCyDa, we understand the importance of a well-rounded education. That's why our Advanced Butterfly Program combines outdoor activities with academic support to ensure your child excels inside and outside the classroom. Our qualified instructors provide homework assistance, engage students in educational projects, and incorporate hands-on learning experiences that complement their school curriculum. Enroll now!
Reference:
https://moonpreneur.com/blog/summer-break-outdoor-activities-for-kids/