Choose the
Best

Daycare

in Laguna Hills

Looking for a high-quality daycare in Laguna Hills? DeeCyDa Child Care and Learning Center is the trusted choice for families seeking a nurturing and educational environment for their children in Laguna Hills CA. As the leading part-time daycare Laguna Hills, we provide exceptional care and comprehensive programs to support children of various ages. From infants to preteens, our center offers a safe and enriching space where children can grow, learn, and thrive.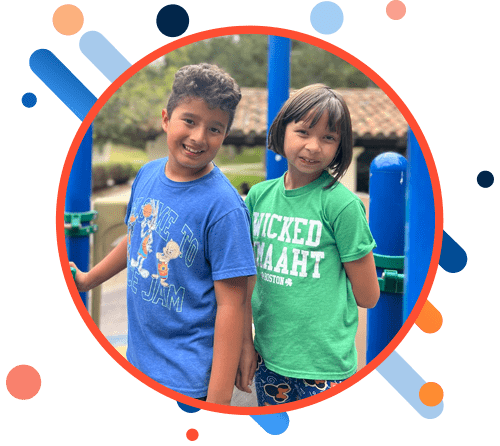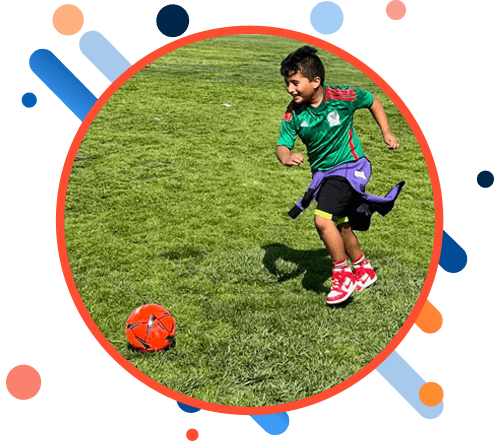 ADDRESS: 43 Canopy Irvine, CA 92603
PHONE: (949) 316-4282
OUR PROGRAMS
We make your child happy day after day
Our dedicated Infant Program caters to the needs of babies aged 12 weeks to 1-year-old. With a focus on safety, love, and individualized attention, our home daycare creates a nurturing environment for infants to reach their developmental milestones.
We introduce them to different cultures from an early age through engaging activities, music, and exposure to diverse cuisines. Our compassionate instructors support their physical, cognitive, social, emotional, communication, and language development.
The Caterpillar Program is designed for toddlers aged 1 to 2.9. Our unique curriculum combines play-based learning with essential early education experiences.
Through interactive storytime, music play, indoor and outdoor activities, and peer interaction, children in the Caterpillar Program embark on a journey of exploration and socialization. We provide a safe and comforting environment where toddlers can reach their developmental milestones while developing crucial social skills.
Our Butterfly Program offers preschool education for children aged 3 to 4.9 years old. Focusing on social-emotional development and problem-solving skills, this program provides a classroom setting where children thrive.
Alongside fundamental skills like buttoning, zipping, and holding a pencil, we facilitate learning of letters, numbers, and the days of the week to bridge the gap towards school readiness. At DeeCyDa, we prepare children for kindergarten, giving them a head start in their educational journey.
The Advanced Butterfly Program is an extension of our Butterfly Program, catering to children aged 5 to 12. Here, we cultivate essential life skills in our future leaders, encouraging thoughtfulness, self-sufficiency, and resilience.
We promote personal growth and character development by engaging students intellectually through diverse classes like taekwondo, soccer, and cooking. DeeCyDa provides a community that allows each child to explore their passions and find joy in learning with their peers.
Our DeeCyDa Club offers a membership program for preteens and soon-to-be adults aged 13 to 18. With hands-on classes, we equip young individuals with essential life skills to thrive in adulthood and to succeed in the future.
Our club members gain confidence and develop strong leadership qualities while expanding their knowledge in various subjects. Our mission is to empower teens to positively impact the world, providing a sense of relief for parents and a nurturing environment for their children to grow.
At DeeCyDa, we understand the importance of language learning. Our Language Academy offers small group classes taught by professional instructors, allowing children to develop language skills and gain cultural knowledge.
We go beyond textbooks by incorporating art, food, music, and fun activities to explore the history and origins of each language. Currently, we offer Spanish, Mandarin, Farsi, and American Sign Language classes for beginners, intermediate, and advanced levels.
Exceptional Daycare Services in Laguna Hills, CA
Looking for a daycare Laguna Hills? DeeCyDa Child Care and Learning Center proudly serves families in Laguna Hills, CA, providing top-quality daycare services. As the area's most trusted daycare center and preschool, we prioritize your child's growth, well-being, and education. Our comprehensive programs cater to children of various ages, ensuring their development in a safe and enriching environment. Whether searching for a part-time daycare Laguna Hills, an exceptional preschool, or a reliable daycare Laguna Hills, DeeCyDa supports your child's journey.
Explore DeeCyDa daycare's programs in Laguna hills Ca, and discover the nurturing and educational environment your child deserves.
Best Daycare
If you are looking for the best daycare in Orange County, look no further. Deecyda Center is the best. My now two year old has been going there since the summer and he loves it because he has friends, he has learned to talk and he is happy which makes me happy and gives me a lot of peace of mind. He gets a lot of personalized attention and care which is the most important thing for me. When he turned two, they threw him a really cute birthday party with a homemade cake! I am in love with this place. Mahsheed, the owner is wonderful, kind, detail oriented and runs a great daycare.
Feel Confident
We are so grateful to have found a daycare where we feel confident dropping off our baby, knowing she will be happy and safe! Everyone is so caring and genuinely loves the children. I was hesitant at first leaving my baby for the entire day, but with frequent updates and pictures, the DeeCyDa center made it much easier. We are so happy to have discovered DeeCyDa!
Highly Recommended!
My daughter went to Deecyda during summer time and I couldn't be happier with the results! The staff are professional, the atmosphere is great! Mahsheed is so knowledgeable and knows what each kids needs!
My daughter was so happy to go there!
Visit DeeCyDa Child Care and Learning Center
Discover the nurturing and educational environment your child deserves.
SAY HELLO!
We would love to hear from you!