CAMP DETAILS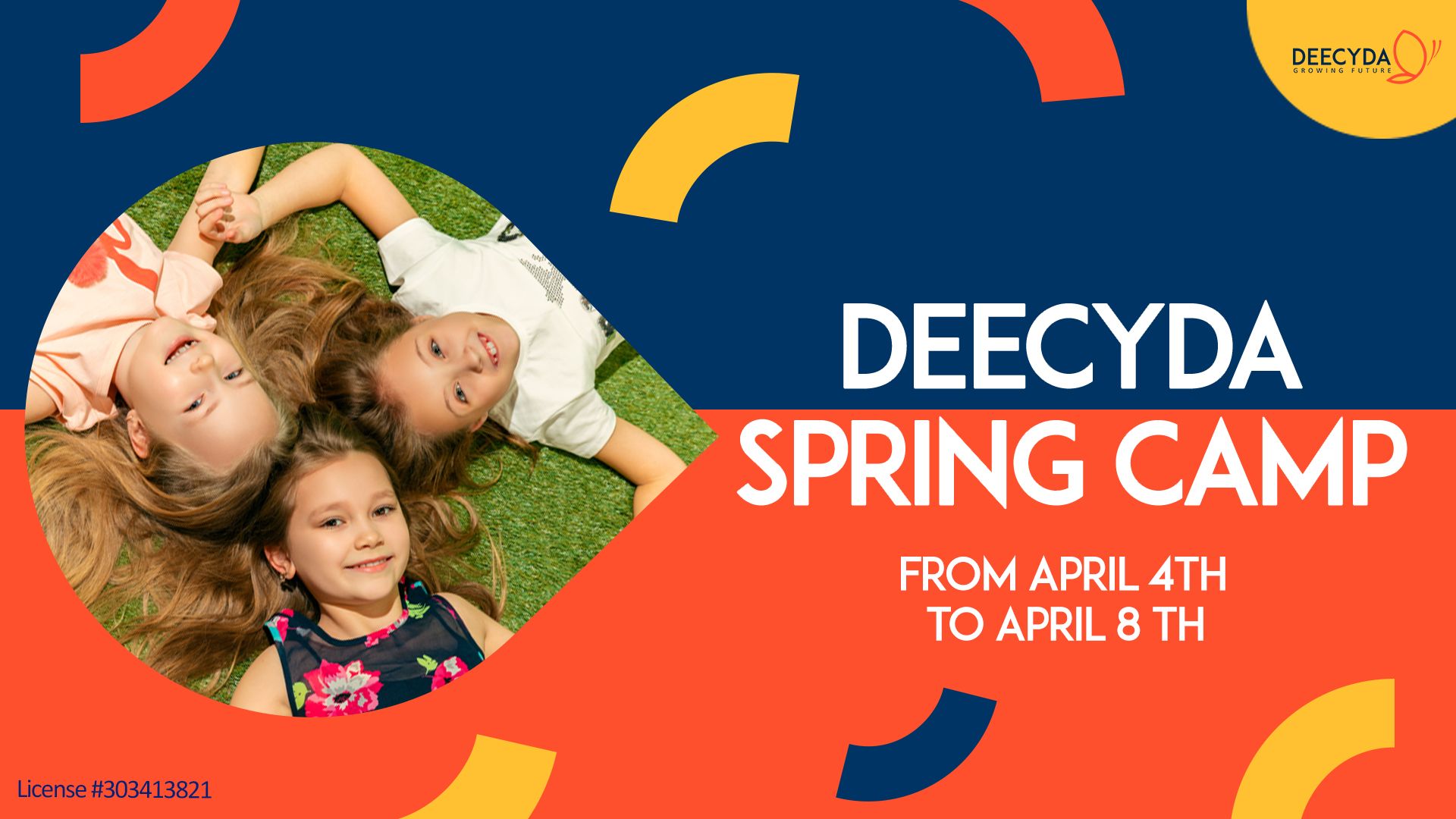 Monday-Friday April 4th-8th
3-D printing Class everyday morning (2 hours) evening (2 hours)
Philosophy in Nature (1 hour)
Baking Class (1 hour)
Resin Class (1 hour)
Having fun making homemade Candle
Etiquette Class/Learning proper table manners- Children will be taught throughout the week how to use proper table manners and how to set a table. At the end of the week on Friday, April 8th at 5 pm the children will invite 1 family member to a nice sit-down dinner at Deecyda. 
Children must wear casual chic attire and be ready for show of their manners. 
DeeCyDa daycare is one of the most popular childcare centers and early childhood education networks in Irvine, which explains all the options you need to ensure your kids are well taken care of in their early years. If you need a childcare center for your school-age children, DeeCyDa also provides different activities in different areas for them. So don't waste your time. Take the first step and enroll your child now.
Contact us now
DeeCyDa spring camp info
Age group:
7 - 12 years include:
Class duration:
8:00 AM - 6:00 PM
TAKE THE FIRST STEP
Want a suitable daycare center for your preschool child aged?
DeeCyDa Preschool & Early Childhood Center Gallary
We color your child's dreams with adorable training steps that have to do with heart, soul, mind & strength. Take a look at our unique gallery.